AAU 2014 Anniversary Event!
Save the Date: Nov. 21st, 5:30 p.m.
Get ready to dance, celebrate and honor the work of Asian Americans United and our allies over the past year. From building the strength of our communities through the arts  to investing in the health and leadership of our youth, AAU enters its third decade ready to see transformative change in our communities. Save the date! Friday, Nov. 21, 5:30-8 p.m., Center for Architecture, 1218 Arch Street.  Check out photos from last year's celebration!»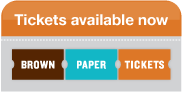 The State of Asian Americans in Philadelphia
AAU launched our State of Asian Americans in Philadelphia report in February 2014. The report moves us away from perception and stereotype and uses data to better understand Asian American communities in our city. Among the findings:
47% of Philadelphia's Asian American community is limited English proficient, making language access a policy concern;
Vietnamese and Cambodian adults are the least likely of all racial categories to have a high school diploma;
One out of four Asian Americans lives in poverty. Moreover, the rate of Asian Americans falling into poverty is double that of the city.
Read the full report: A Community of Contrasts: Asian Americans, Native Hawaiians and Pacific Islanders in the Northeast, 2013
If you would like hard copies of the report or want to discuss ways to disseminate data, contact us at aau@aaunited.org
Hooray for Wei!
Congratulations to Wei Chen for winning the inaugural Peace First Prize Fellowship. Wei was one of 10 national winners of a fellowship from the Peace First Foundation which honors young activists across the country engaged in peace activism. A folk artist and community worker, Wei helped lead the 2009 immigrant student boycott at a local high school that resulted in a federal civil rights case to stop anti-Asian/anti-immigrant harassment and to uphold safe school climates for all students. He has been recognized with the Princeton Prize in Race Relations and the Freedom From Fear award given to immigrant organizers nationally. Wei is on staff at Asian Americans United. Great job Wei!
No Second Casino in Philadelphia!
We are angry at the plan to put a second casino in Philadelphia. Another casino in Philadelphia – no matter the location and no matter the brand – would harm our city.
Casinos are predatory. Their business model depends on creating addiction among their customers. In fact, casinos have made a science out of getting people to "play to extinction" ­– to play until they have nothing left.
Casinos shamelessly target Asians, using Chinatown buses, Asian marketing executives, noodle bars, and Asian gaming areas.  Now Sugarhouse Casino is requesting permission to expand its casino in part to create a dedicated and expanded Asian gaming area.
Our state and city policymakers are at it again.  They are currently deliberating on where to site a second casino in Philadelphia.
In 2009 Asian Americans United played a key role in building the No Casino in the Heart of Our City Coalition. Over 40 organizations took a stand to oppose Foxwoods Casino. And by acting with unity across neighborhoods, communities, and organizations, we forced Foxwoods out of Philly.
It is time again to come together to take a stand in defense of all of our communities and all of our neighborhoods. It is time to say no to a second casino anywhere in Philadelphia.
See: Many from Chinatown protest 2d Philly Casino, Philadelphia Inquirer, May 10, 2013
To join the No Casino in Our City Coalition: Read the Coalition Beliefs Statement [may 2013]
AAU COMMUNITY NETWORK
Listen to Our Oral Histories and Tell Your Own!
For many of our alumni, Asian Americans United was our first political home, a place for consciousness building and emerging awareness of the power and possibility of change. Whether working on a neighborhood campaign, creating a mural, leading a program, or fighting for justice, our alumni share transformative moments that have impacted them throughout their lives.
Listen to AAU oral histories »
Have you been involved with AAU in the past? Please tell us your about your experiences »
Used to be involved with AAU and want to join in again? Find out more »